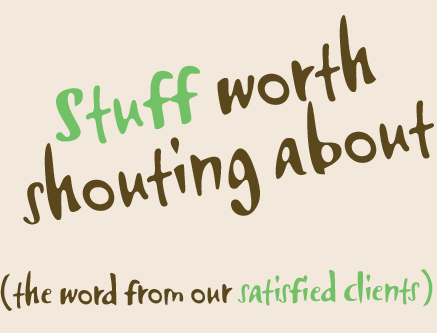 "I sought out the expertise of Growth Potential Consulting for assistance with developing strategies for improving my ability to effectively communicate and engage with senior leaders. I had recently started a new role which required me to interact with many Senior Leaders across my organization, and was grateful to have an opportunity to work with Jennifer Smith who helped outline a comprehensive approach for 'raising the bar' with my communications skills. As a result, I learned more about the importance of focusing on the audience when thinking about the right messages to communicate, and I now have a greater ability to incorporate stories as a way to effectively engage with my audience. Overall, I have improved my ability to communicate with greater confidence and I highly recommend attending Growth Potential Consulting's many great training programs and would endorse taking advantage of Jennifer's executive communications coaching expertise for professional growth."
Director, Janssen Pharmaceuticals
"Jennifer enabled me to focus my attention on why I was feeling a certain way or responding in a certain manner. Not by dissecting what I was doing, but by prompting me with questions that caused me to self evaluate and discover things myself. The main difference for me now is that I realize I do not have to have all of the answers for everyone. I can encourage and ask questions and coach in a much more effective manner. Another key aspect of this coaching effort was the realization of "what people say is about them" and "how I interpret it is about me". Making that distinction and applying it real time has had an enormous impact on my communication with others. Jennifer's coaching enabled me to see that and more. She is a real gem!" Director, Iron Bow Technologies
​ "Jennifer, thanks again for putting so much of your wisdom and energy into helping me (us) grow! I know you get paid to do that but you clearly out-performed any paycheck." VP, Konica Minolta Business Solutions
​
​
​
"Jennifer, thank you again for your efforts in facilitating this week's leadership training for my group. You really did a great job engaging us all and making us think. I have already taken action today by sharing my Leadership Credo with my boss and handing out a few appreciation cards to my legal department team mates. It felt good!"
Assistant General Counsel, Technology Company
​
​
​
"I highly recommend Jennifer Smith. She is a qualified professional and a trusted colleague. Through my time working with Jennifer, she has performed her position to the fullest. She will always go out of her way to provide extreme customer service to all members within the company. When you have Jennifer on your HR team you know you will always receive quality, truth, and dedication."
Senior Recruiter, Panasonic Corporation
​
​
​
"Having Jennifer as a presenter/speaker proved to be a valuable decision. Jennifer is a fantastic motivator and speaks to her subjects in a language that all can understand. Her ability to connect with others is incredible; allowing open communication during her sessions allows those listening to get a full experience. Jennifer is an A++!" Hospitality and Events Planner, Advanced Management Concepts
​
​
​
​"Jennifer helps me draw on my strengths and to focus on what I need to do to stay aligned with my important values. She helps me to formulate a plan for moving forward every week and without fail holds me accountable the following coaching session. With Jennifer, I discovered and surmounted the areas that hindered me from reaching my goals."
Founder & Director, Armchair-Enlightenment
​
​
​
"I found Jennifer to be extremely helpful in coaching not only the technical aspects of the Six Sigma Process but also change management. Change management is difficult in any environment, but Jennifer had the ability to facilitate change by ask thought provoking questions, actively listen, and then asking more questions to lead her audience to positive outcomes a TRUE COACH."
Director, Service & Continuous Improvement, Danaher
​
​
"Jennifer, I just wanted to say thank you for a GREAT training session this week. I learned a heck of a lot and I appreciate your leadership. It was good getting to know you."
Regional Sales Manager, Konica Minolta Business Solutions
"The workshop provided excellent tips and tools to improve my communication strategies and to help me become a more effective leader. I will use these tools with my board, community partners and in my personal life."
Lorrie Klaric, Executive Director
"I had the pleasure to attend Networking seminar in which Jennifer was the keynote speaker. Her ability to deliver information to a diverse group with clarity was exceptional. Jennifer's knowledge of people and business enabled her to motivate the audience and gave us comfort that our goals are obtainable. I highly recommend Jennifer as an Executive Leadership Coach, Speaker, Facilitator & Consultant."
- Johnnie Lawrence, Jr. CPA, CFP®, MST
"I had the pleasure of attending Jennifer's presentation "7 Key Strategies to Communicate with Greater Influence and Impact" through the Jersey Shore Association for Human Resources. Jennifer quickly engaged the participants through her story telling and ability to share her knowledge in a manner with ease. Her insight and material were useful and presented with humor. The takeaway included strategies for communication that could benefit both personal and professional situations."
Ellen C. Reilly Job Placement Director, Monmouth University
"I found the workshop very insightful. The techniques are very useful and adaptable however the activities and talks that we had during the session with candid feedback from the participants will stay with me for a long time. Jennifer is an excellent coach, she helped make our message more impactful. My sincerest gratitude for her time and effort in helping us help ourselves."
Director, Merck IT